Your No-Code Onboarding Checklist Got Upgraded
Aug 5, 2021 - Feature Release
So your product is kind of complex, and your onboarding process is kind of long? We got you covered! The Kompassify onboarding checklist V2 is finally here!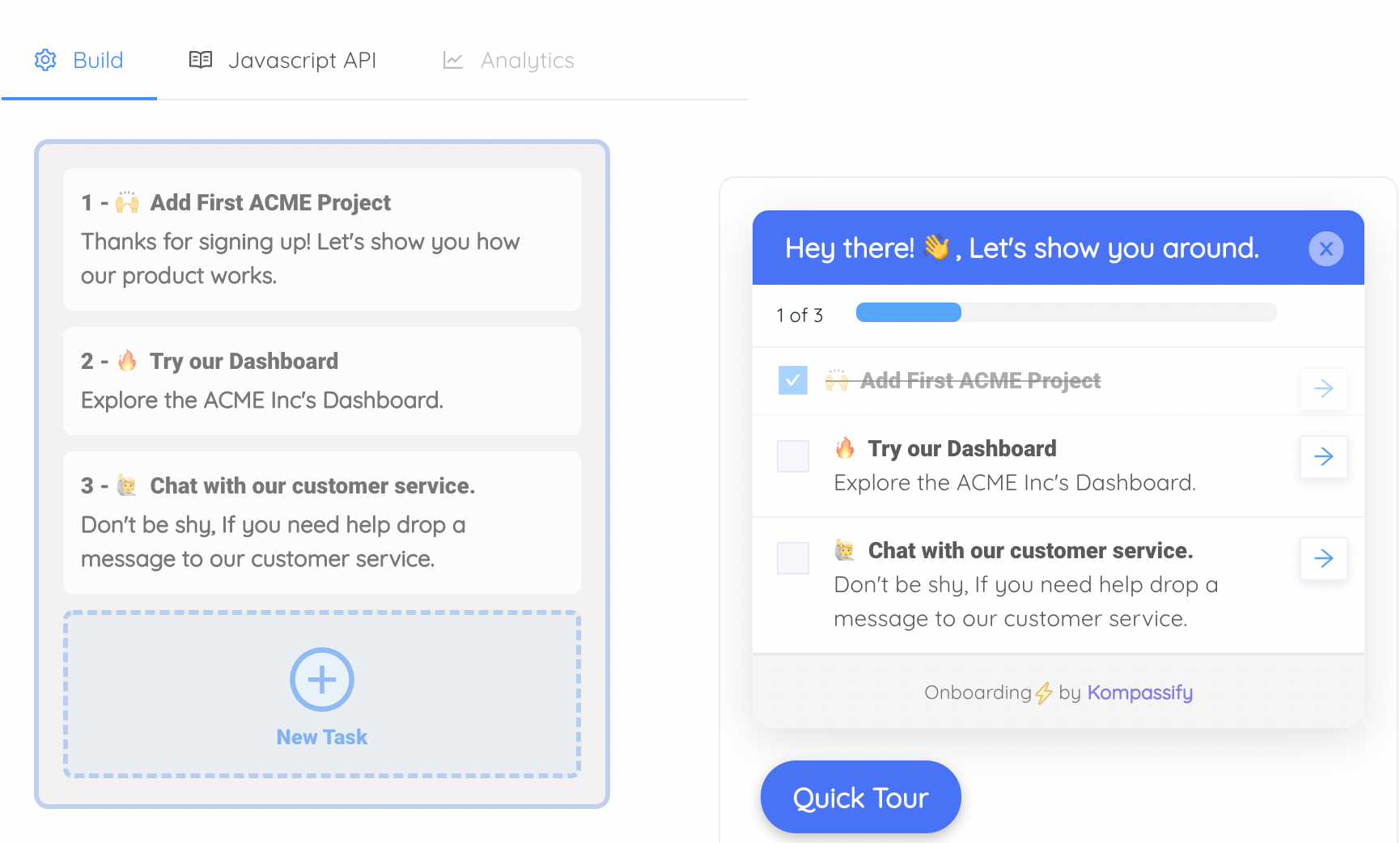 Multiple Checklists
Now you have the possibility to create multiple checklists, and each one has its own separated trigger.

One Checklist To Rule Them All
You can now regroup all your onboarding checklists in a multi-checklist to make it easier for your users to keep up with your onboarding process.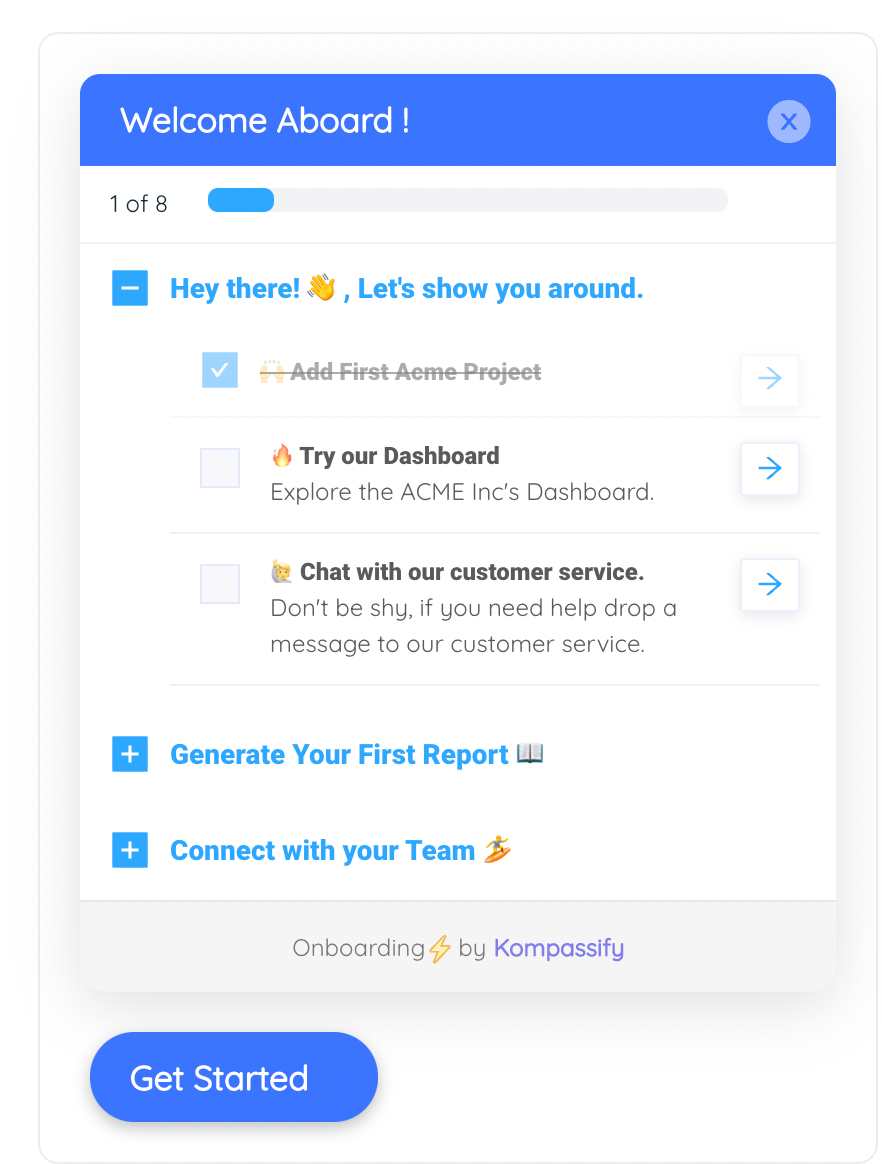 More Flexibility
With the V2, you can now launch product tours, redirect to pages, open new tabs, and for more advanced tasks, you can use the Checklist V2 Javascript API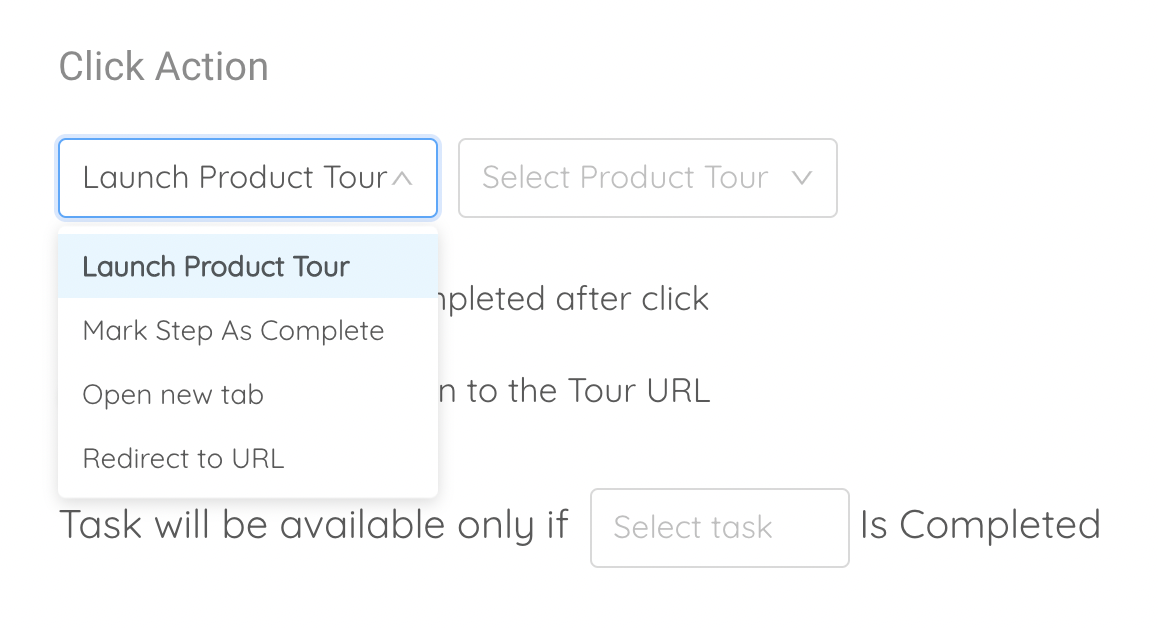 Don't be shy to make feature requests.
All of the newly added features are requests from our customers, so if you would like to add something else, don't be shy and drop us a message 😉.