Introducing The Multi-choice Onboarding
Nov 07, 2021 - Feature Release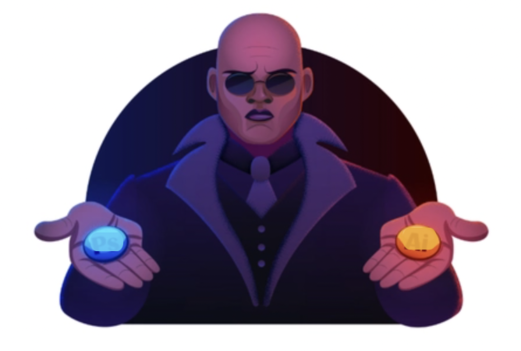 Let Your Users Choose Their Own Adventure.
With Kompassify's Multi-choice user onboarding, You can now create a Hand-Tailored user onboarding experience and guide each user based on their preferences and choices.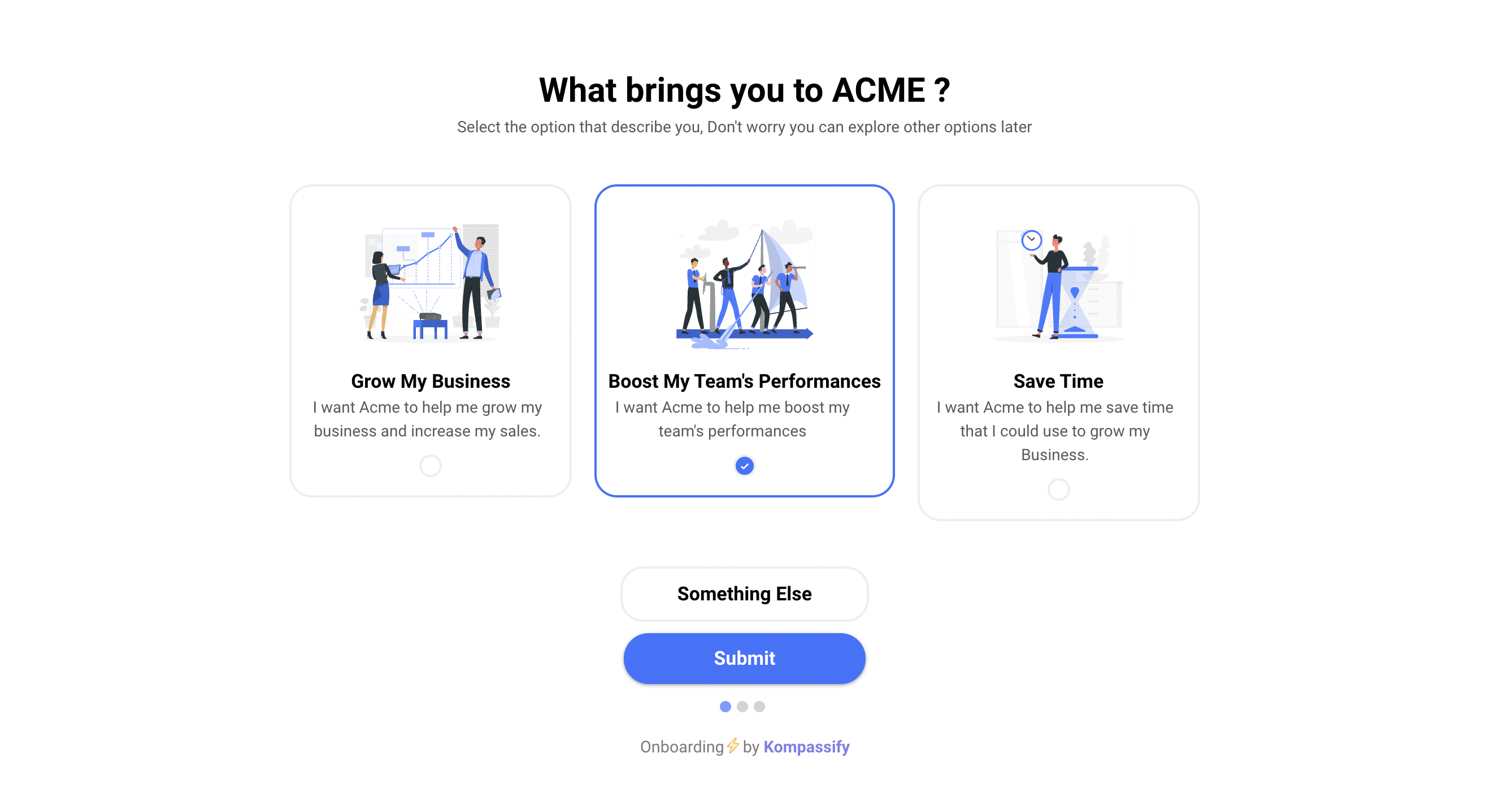 Code Free and Super Intuitive
With our no-code intuitive builder, you'll be able to build, preview, and deploy your Multi-choice onboarding without writing a single line of code.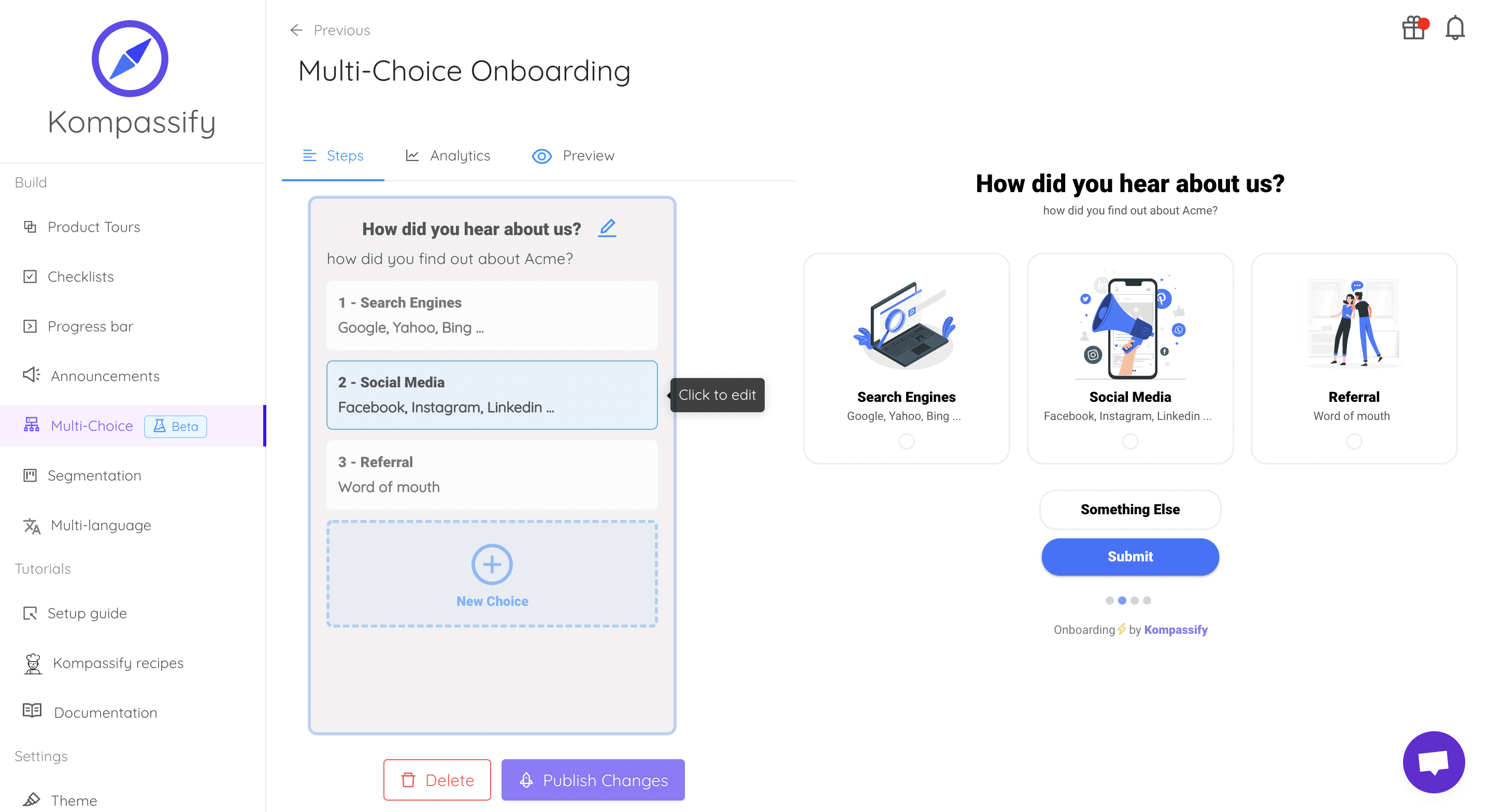 Stop guessing and get some real insight.
Track and see how each step of your Multi-choice Onboarding is performing in real-time and get better insights about your users' choices and onboarding journey.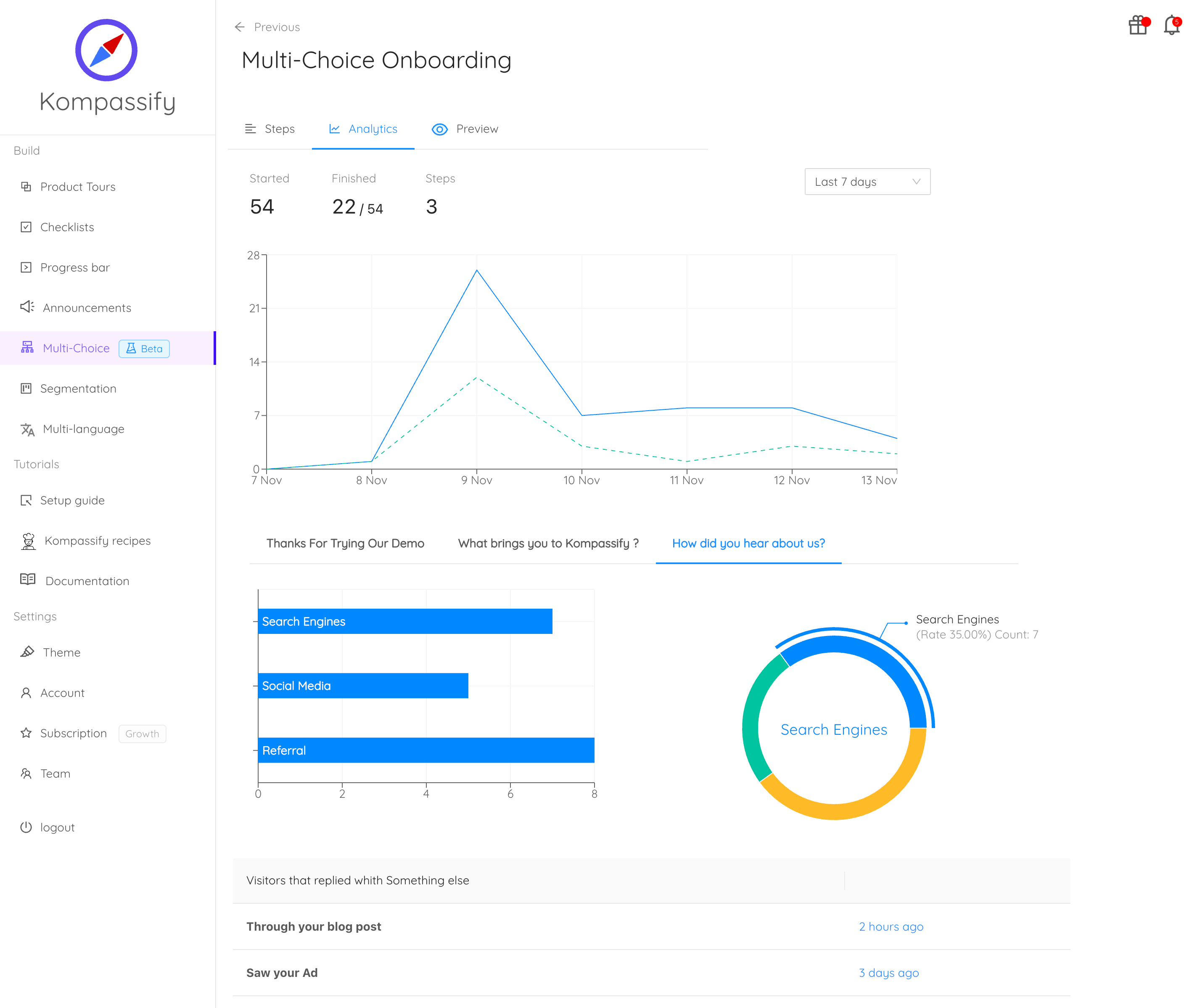 Don't be shy to make feature requests.
All of the newly added features are requests from our customers, so if you would like to add something else, don't be shy and drop us a message 😉.